Order Flowers now for guaranteed delivery before James's visitation.
James Emerson Ward
James Emerson Ward, of Medford, passed away on Friday, June 25, 2021 surrounded by his family. Jim was born on August 19, 1943, the son of Delmar and Bessie Ward. In 1962, Jim joined the US Navy, and served for four years before transferring to the reserves. Jim attended vocational school to learn to repair cash registers, which became his primary career for 32 years. While attending training in Springfield, Ohio, Jim met and married Marilyn "Sue" on May 16, 1969. Through that marriage, Jim also gained three step-daughters, Terri, Jeannette, and Lisa. Eight years later, Jim and Sue were blessed with another daughter, Donica. Jim loved his family, sailing, and finding creative projects to do for other people. He was well known for his homemade caramel and fudge, and relished seeing others enjoy it. He also loved animals. Jim volunteered with a greyhound rescue, trained and certified one of his dogs to visit the elderly in nursing homes, and served the Medford and Ashland areas as a dedicated and beloved pet sitter for many years. Jim was dedicated to his community and was a member of the Jefferson State Toastmasters and Kiwanis. He was an avid volunteer and led many fundraising efforts for these organizations, enjoying the camaraderie and the friendships he found with both.
Jim was preceded in death by his parents, daughter Jeannette, and siblings Delmar, Robert, and Michael.
Jim is survived by his wife, Sue; children, Terri (Ernest "Rocky") Edwards, Lisa Bradley, and Donica (Scott Adams) Ward-Adams; sister Shirley Kokojan; granddaughter Dorea, and grandsons Bemnet, Hundaol, and Corbin.

In lieu of flowers, memorial contributions may be made to Southern Oregon Humane Society at sohumane.org.
To plant memorial trees or send flowers to the family in memory of James Ward, please visit our flower store.
---
Guestbook
A candle was lit in memory of James Ward
Jennifer Brusca Aug 3 2021 10:47 AM
Jim was such a kind soul. I'm glad to have known him. His attention to making pet parents comfortable when they had to leave home was phenominal.
Genie Jul 8 2021 11:52 AM
A candle was lit in memory of James Ward
Vanessa Hopf Jul 6 2021 8:49 AM
A candle was lit in memory of James Ward
Carol Vandell Jul 4 2021 8:52 PM
Jim was a kind man with a quick smile and a generous heart. I met him and served with him on the board of the Women Entrepreneurs of Southern Oregon. We once had a new member join who seemed unsettled that we had a male member and wouldn't you know, Jim sat right next to her all night and disarmed her apprehension with his kindness. You are missed, Jim. My condolences to his family. 💗
Brenda Walleman Jul 4 2021 11:24 AM
A candle was lit in memory of James Ward
Paula Smith Jul 4 2021 10:26 AM
Jim was such a good man who will be missed by many. Fly high my friend. 🥰👍🏼🐾🥰🐾👍🏼
Tammi Mendels Jul 4 2021 9:32 AM
A candle was lit in memory of James Ward
Tammi Mendels Jul 4 2021 9:30 AM
Jim was always so modest. He gave endlessly of his time, talent, and heart to the community. He never talked about his weekly visits to Maslow Project to drop off food for homeless children and families, or his annual support of Toys for Tots – spending days picking up toys all around the Rogue Valley. Jim always gave when he could, never asking for anything in return.
I only had a brief window into Jim's life, but it was so easy to tell how much he loved his community and how much we all loved him back. My heart breaks that he's no longer around. The Rogue Valley was a better place because he was a part of it. Jim's humor, quick wit, and wry smile always spilled joy out to those around him. I hope that he is never forgotten for all the ways he was a light in the lives of those in need.
Serina Pori Jul 3 2021 10:38 PM
2 photos were added for James Emerson Ward
Serina Pori Jul 3 2021 10:29 PM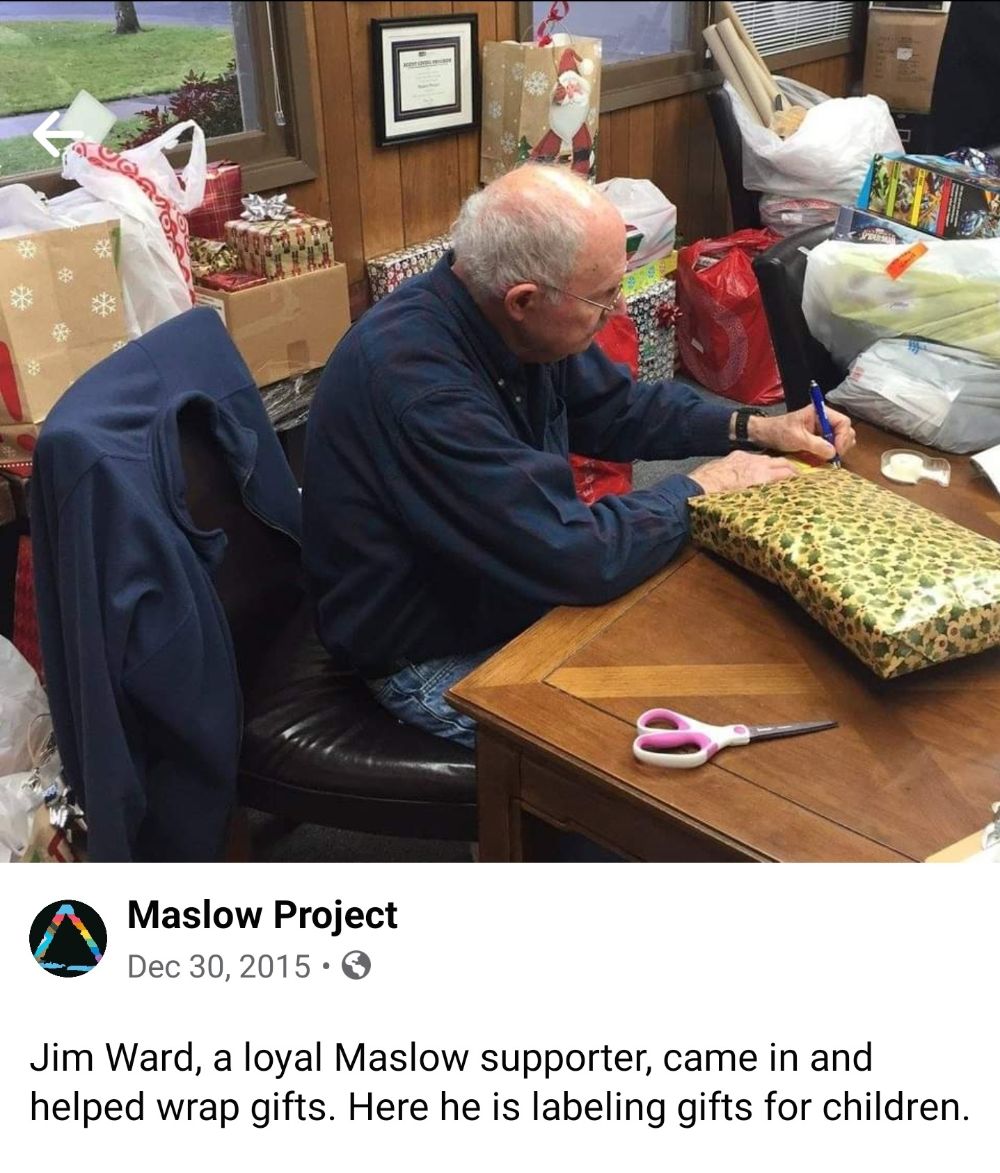 Show More Entries